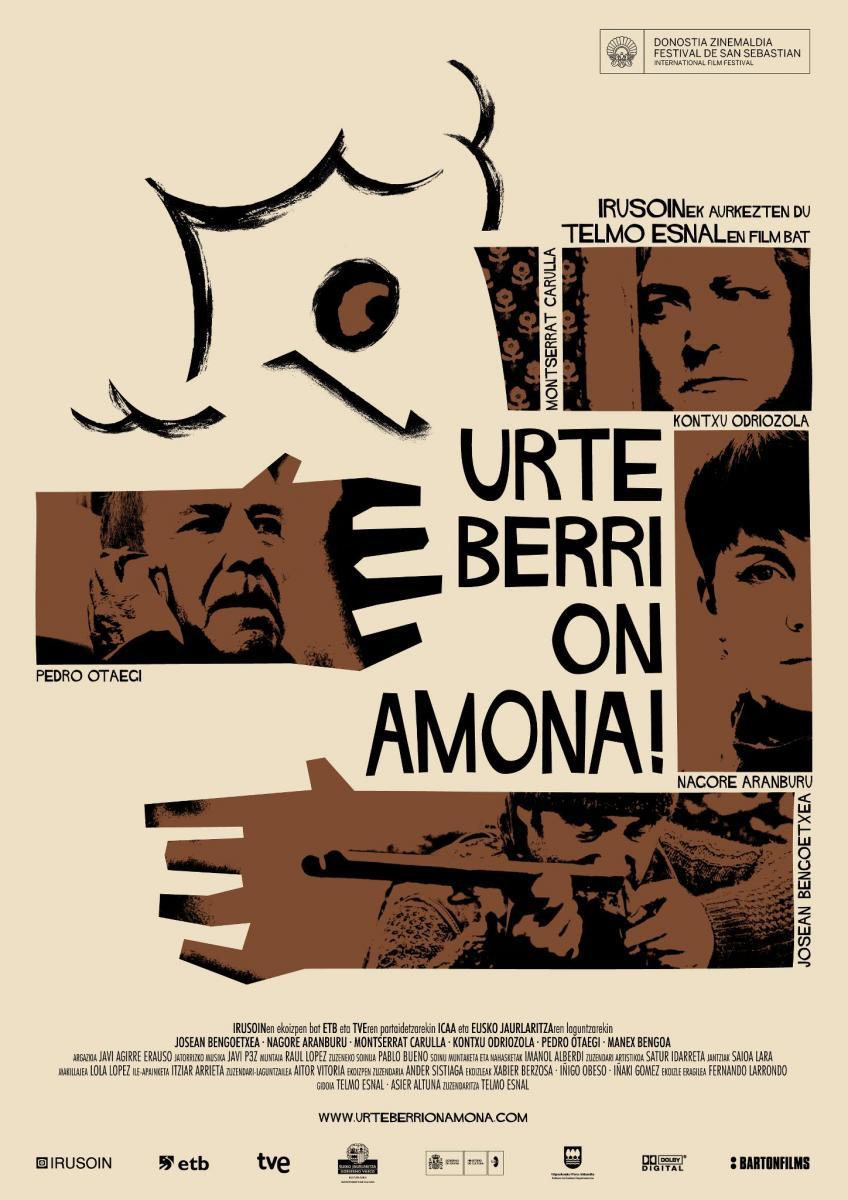 Director: Telmo Esnal
Production: Fernando Larrondo, Xabier Berzosa, Iñigo Obeso, Iñaki Gomez
Cast: Montserrat Carulla, Josean Bengoetxea, Nagore Aranburu, Pedro Otaegi, Kontxu Odriozola, Javi Alaiza.
Genre: Dramedia
Duration: 107 minutes
Language: Basque
Year: 2011
Country: Spain
Estreinaldia: September 30th, 2011
URTE BERRI ON, AMONA!
URTE BERRI ON, AMONA! is a black comedy that follows the conflicts Mari's family goes through while trying to looking after this peculiar grandmother.
Grandma Mari is draining the life out of her daughter Maritxu so her husband Joxemari decides to put her in a nursing home. Joxemari must take her in without his wife getting wind of the situation and to do so enlists the help of his son-in –law Kintxo. This may seem a simple task but the grandmother's character causes a duel of unexpected consequences.
The director portrays the conflict in a humorous tone but also sheds light on dilemmas such as fear of solitude, loss of moral values, selfishness and family disintegration..
---
FILM FESTIVALS:
Palm Springs International Film Festival
Festival de Cine de Guadalajara (Mexico)
Festival de Cinema Espagnol de Nantes
San Diego Latino Film Festival
International Film Festival Washington DC
Cleveland International Film Festival
BFI London Film Festival
SSIFF
Festival Ópera Prima de Tudela
SEMINCI